Mahabeeran (Mahaveeran) sarkar Hanuman temple Banda is 350 years old Hanuman Temple is the center of faith among Devotees from all over India. It is situated on the Banda Allahabad highway, just 4 km from the heart of the city. It is believed that the wishes of every devotee who comes here with true heart and reverence are fulfilled. On completion of the vow, the devotees make offerings of laddus and rot.
10 Popular places to visit in Banda

A grand fair is held here in Mahabeeran Hanuman temple every Tuesday and Saturday in The auspicious month of Savan and this brings a huge crowd of Devotees mostly from nearby towns and villages. A lot of shops are opened during that savan month, kids and ladies love to buy things after Darshan of Mahaveeran Sarkar.
The ambiance of the temple feels very peaceful as the location of the temple is outside the rush of the city and it is surrounded by greenery and a beautiful lake. spending time in this temple feels like meditation. This place heals all wounds on your soul. I have seen many people who come here and spend 1-2 hours in surrounding of the temple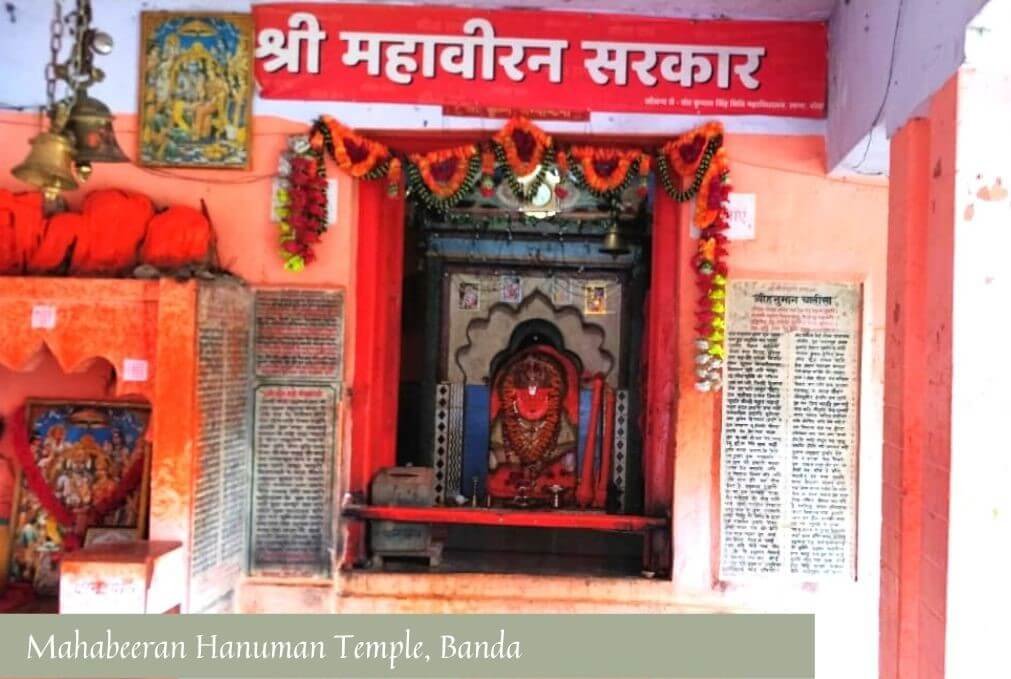 Newly married couples come here to wish for their happy married life and new bride do one Hindu ritual named as Hatha rakhna( new bride will put her colored hand on the wall which will imprint the hand mark, it is known to bring goodwill in life).
History of Mahabeeran hanuman temple
As per locals and one news paper artilce, Three hundred and fifty years ago, Seth Jamunadas, a resident of village Badokhar Khurd, found a grand statue of Hanuman in digging a pond in the field. This statue became a topic of discussion among devotees in the area. Jamunadas built a small temple after installing this statue. Eversince then, this temple is popular among residents of banda and nearby places.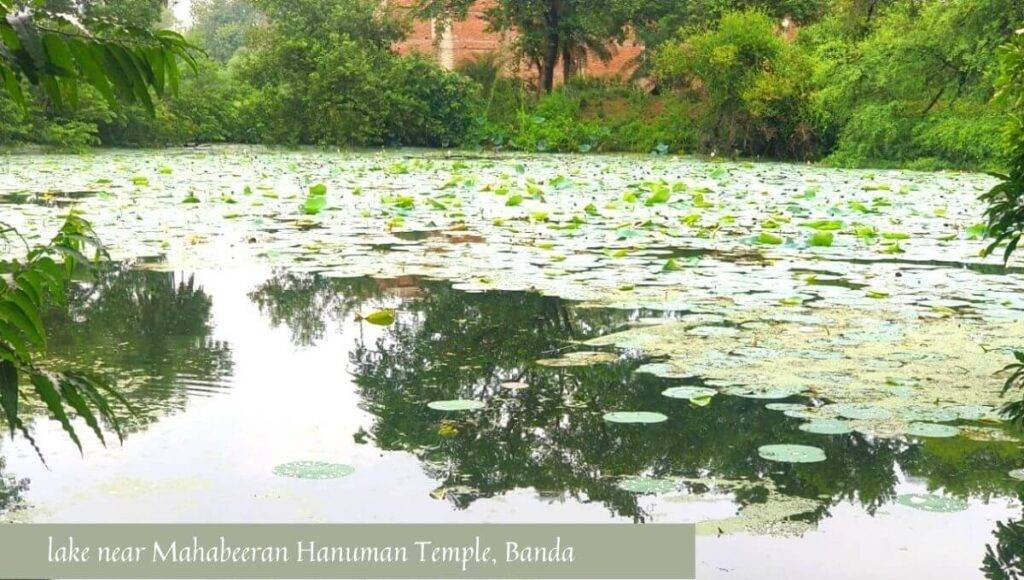 Places near Mahaveeran (mahabeeran) hanuman temple banda
Google map location of mahaveeran hanuman temple